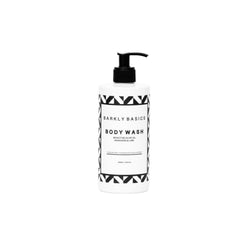 The Collective Berridale
Barkly Basics Body Wash
Smelling like a delicious home-made lemonade, our BODY WASH will leave you drooling after every shower! 
Made with all the goodness of bioactive olive oil to leave your skin nourished and cleansed whilst invigorating your body with the amazing fresh scent of mandarin & lime. 

Suitable and gentle for everyday use. Lathers exceptionally! 
Packaging designed to be re-filled, re-used and recycled. 
 CONTAINS NO:
• Sodium Lauryl Sulphate (SLS)
• Sodium Laureth Sulphate (SLES)
• Propylene Glycol
• Parabens
• Phosphates
• Phthalates
Volume: 500mL