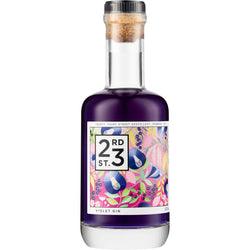 The Collective Berridale
23rd Street Violet Gin 200mL
The perfect addition to any hamper!
You say whisky, I say whiskey. We dare to blend the best of both worlds: scotch with bourbon. Round malted flavours, rich sherry characters and toasty oak bamboozle and seduce. Why can't we all get along this well?
Due to liquor license restrictions alcoholic beverage products can only be purchased as part of a gift hamper being delivered by us or by post to a recipient. These items are not available in store and cannot be ordered for local collection.